Geography Quiz
Question 1 of 10
New York has a coastline on which ocean?
Question 2 of 10
Napa Valley is a wine region in which state?
Question 3 of 10
Which of these is a city in France?
Question 4 of 10
Which of these countries has a population of over 1.2 billion?
Question 5 of 10
What are England and Cuba?
Question 6 of 10
Of these, which is the NBA team from New York?
Question 7 of 10
The world's tallest building Burj Khalifa is In what city?
Question 8 of 10
Which geographical term is used for the four main compass directions?
Question 9 of 10
On which river does the Hoover Dam sit?
Question 10 of 10
Bosnia and Serbia used to be part of which larger country?

World History Trivia Questions
Here's 10 Questions For You To Have Fun With!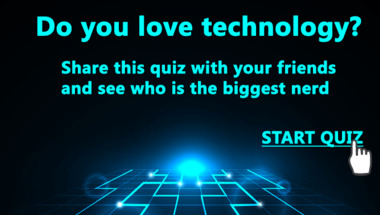 Explorers of the world quiz
Did you pay attension in school?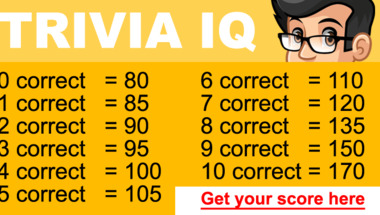 Can you name all these nuts?
The bug nut quiz!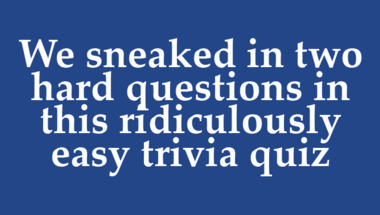 Do you have a healthy lifestyl
Try this quiz, it may surprise you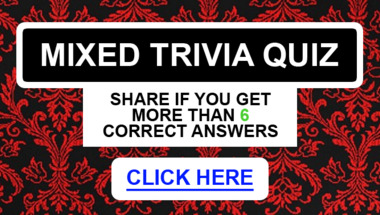 General Trivia Quiz
How many correct will you get?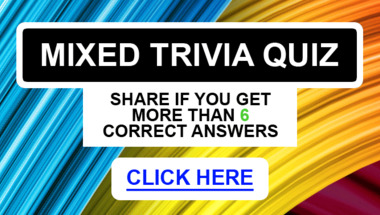 General Trivia Quiz
Who can get more than 7 in this quiz?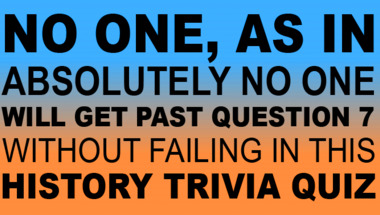 World History Quiz
Have a break, take a quiz.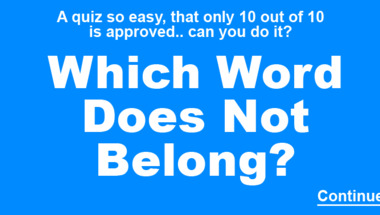 Fashion Quiz
Try to get more than 4 correct in this quiz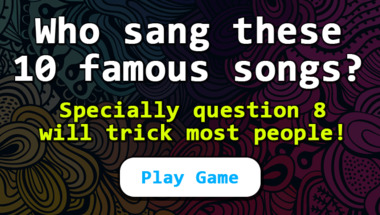 Baseball Quiz
No one will get a home run in this quiz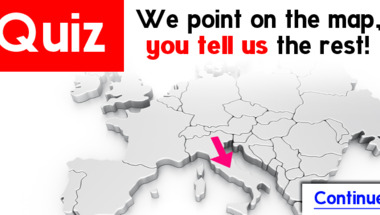 General Trivia For Geniuses
Dont be sad if you get 4 answers correct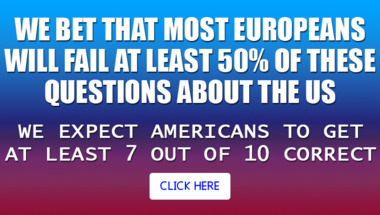 Science Trivia Quiz
Let's see how smart you really are!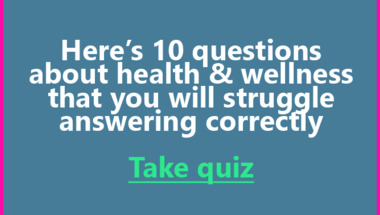 Not so commen knowledge quiz
Can you get just 4 right in this quiz?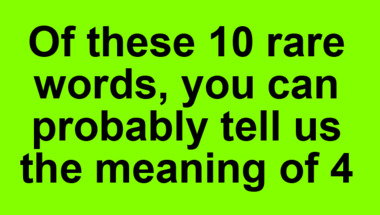 Tricky Trivia Quiz
10 almost impossible questions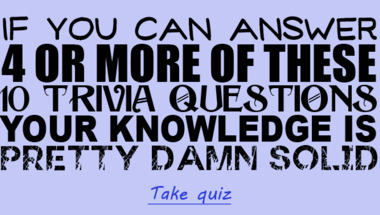 80s hits
Who played these 10 songs?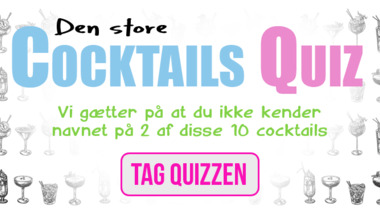 Mixed knowledge quiz
How much do you know about everything?