SUBSCRIBE TO OUR BRAND NEW
YOUTUBE CHANNEL
Take this general trivia quiz
Question 1 of 10
Whose real name was Bernie Schwartz?
Question 2 of 10
Haiku poems originate in which country?
Question 3 of 10
"The Windy City" is which place's most common nickname?
Question 4 of 10
Bugatti is a car brand from which European country?
Question 5 of 10
What is a female donkey called?
Question 6 of 10
Ayatollah is a name for a leader in which religion?
Question 7 of 10
CWL is the international airport code for which city?
Question 8 of 10
Which Italian scientist, better known for his work in the field of astronomy, invented the thermometre in 1592?
Question 9 of 10
What business tycoon did Jane Fonda divorce after ten years of marriage?
Question 10 of 10
Which of the following is a metal that will not rust?

SUBSCRIBE TO OUR BRAND NEW
YOUTUBE CHANNEL
General trivia - How good are
Share this fun quiz with your friends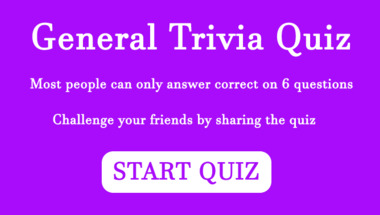 Animal quiz
What do you know about pets?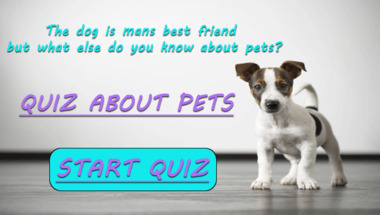 General Trivia Quiz
What do you know?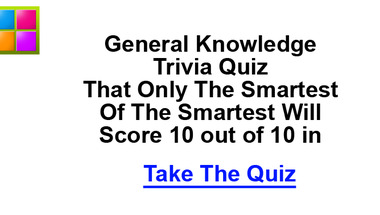 Genius Quiz
Dont expect to get more then 3 correct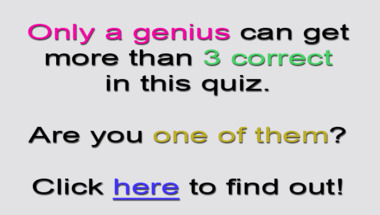 Who is the best at general tri
Give these 10 questions a go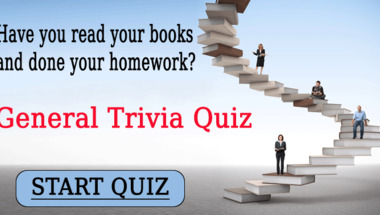 Entertaining Quiz
Try this quiz about entertainment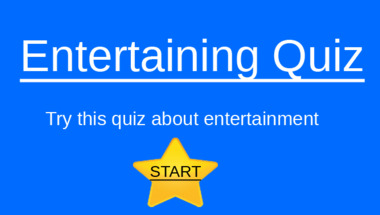 Tricky Trivia Quiz
10 almost impossible questions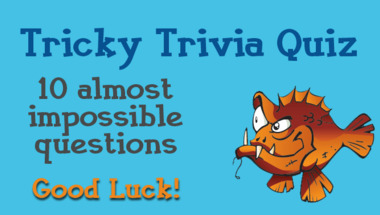 History quiz
You know you want to try this quiz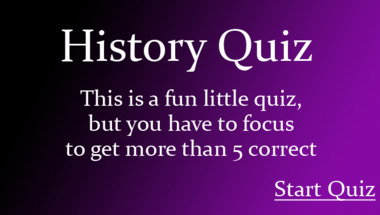 Explorers of the world quiz
Did you pay attension in school?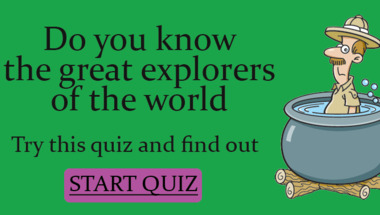 General Trivia For Geniuses
Dont be sad if you get 4 answers correct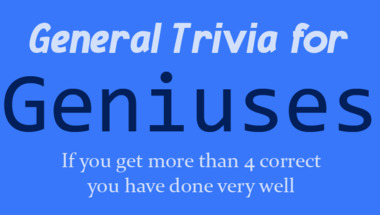 Technology Quiz
Can you get more than 5 correct in this quiz?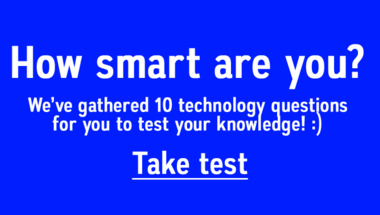 General Trivia Quiz
How smart are you?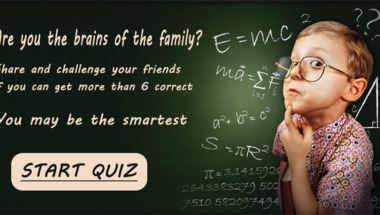 Do you have a bright mind?
Watch out! Hard general trivia quiz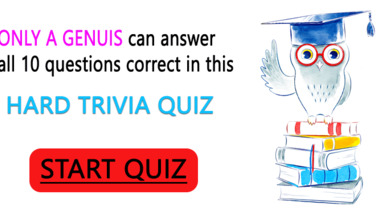 World Geography Quiz
How many correct will you get?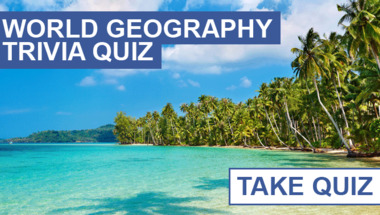 Try this crazy quiz
Share it if you get more then 5 right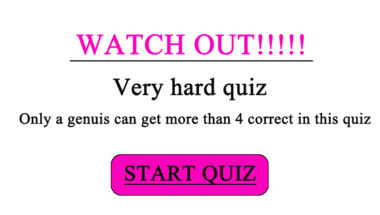 Our fun games