SUBSCRIBE TO OUR BRAND NEW
YOUTUBE CHANNEL
Quiz : General knowledge
Question 1 of 10
In 1536, which Argentinean city was founded by Pedro de Mendoza?
Question 2 of 10
In what country did okonomiyaki originate?
Question 3 of 10
What is the most northernmost point on Earth?
Question 4 of 10
Which of these songs was not a release by The Beatles?
Question 5 of 10
What does the rating "E" stand for when a video game is playable for all ages?
Question 6 of 10
How can you start your day off with a faster-burning metabolism?
Question 7 of 10
What kind of bird do you often see sitting on the back of the rhinoceros?
Question 8 of 10
Which global web based business started off selling books?
Question 9 of 10
Famous works of art were the focus of which board game?
Question 10 of 10
What is the capital of the Canadian province Nova Scotia?

SUBSCRIBE TO OUR BRAND NEW
YOUTUBE CHANNEL
Animal quiz
What do you know about pets?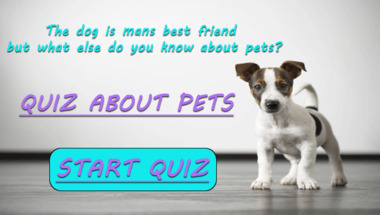 General trivia - How good are
Share this fun quiz with your friends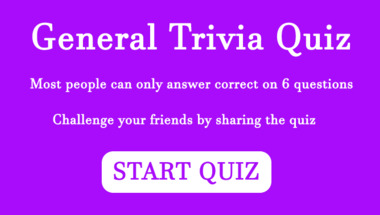 General Trivia Quiz
What do you know?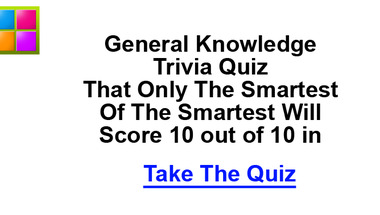 Who is the best at general tri
Give these 10 questions a go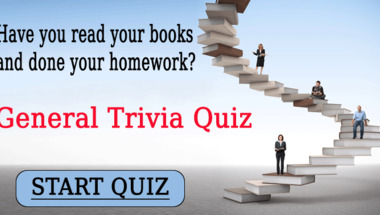 Genius Quiz
Dont expect to get more then 3 correct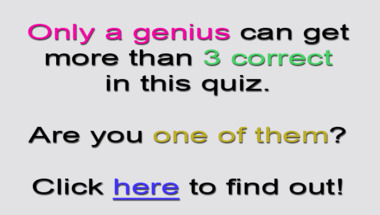 Entertaining Quiz
Try this quiz about entertainment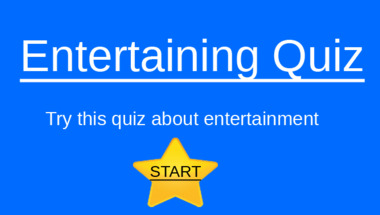 General Trivia Quiz
How smart are you?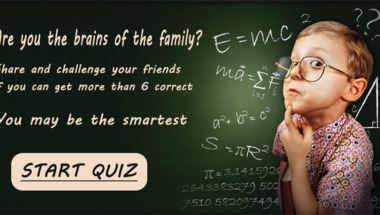 General Trivia For Geniuses
Dont be sad if you get 4 answers correct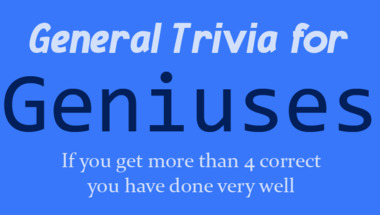 Tricky Trivia Quiz
10 almost impossible questions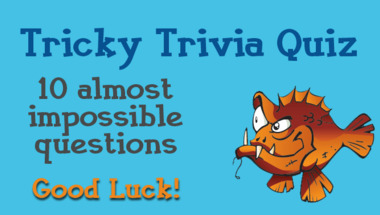 World Geography Quiz
How many correct will you get?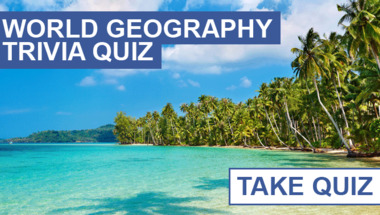 Try this crazy quiz
Share it if you get more then 5 right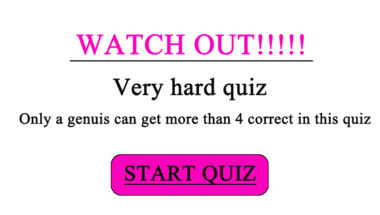 Technology Quiz
Can you get more than 5 correct in this quiz?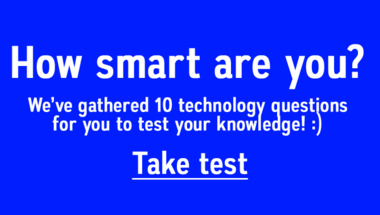 Explorers of the world quiz
Did you pay attension in school?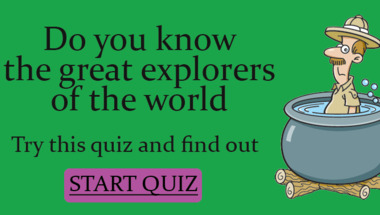 History quiz
You know you want to try this quiz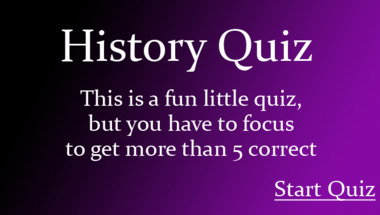 Do you have a bright mind?
Watch out! Hard general trivia quiz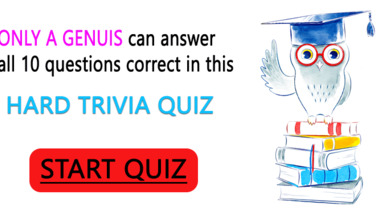 Our fun games