SUBSCRIBE TO OUR BRAND NEW
YOUTUBE CHANNEL
Food & Cooking Trivia Quiz
Question 1 of 10
What is a souffle designed to do what once it is put in the oven?
Question 2 of 10
In British culture, what is a kebab?
Question 3 of 10
Pasta fresca is what?
Question 4 of 10
Which of the following ingredients would NOT be considered a standard topping for Nachos?
Question 5 of 10
What sweet bread is usually eaten at Easter?
Question 6 of 10
In the kitchen, where will you find 'tangs' and 'tines'?
Question 7 of 10
What is a roux used for in French cooking?
Question 8 of 10
What is a scallop a type of?
Question 9 of 10
Why is salting applied to fermented sausages?
Question 10 of 10
Where in the world would you eat a type of sandwich called a "Bocadillo"?

SUBSCRIBE TO OUR BRAND NEW
YOUTUBE CHANNEL
General Trivia Quiz
What do you know?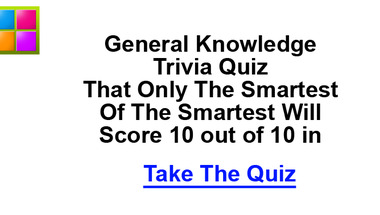 Who is the best at general tri
Give these 10 questions a go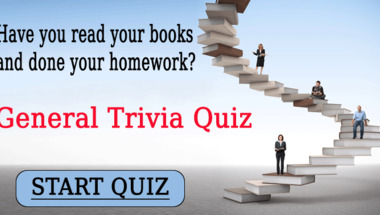 Animal quiz
What do you know about pets?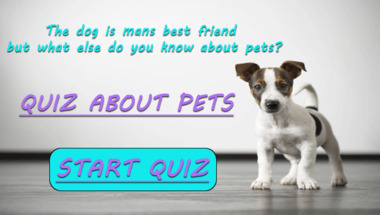 General Trivia Quiz
How smart are you?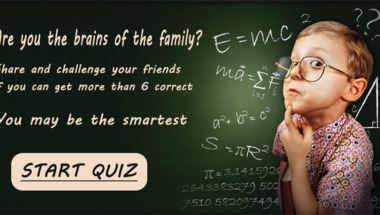 Tricky Trivia Quiz
10 almost impossible questions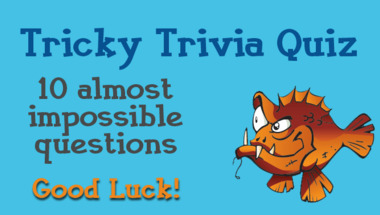 General trivia - How good are
Share this fun quiz with your friends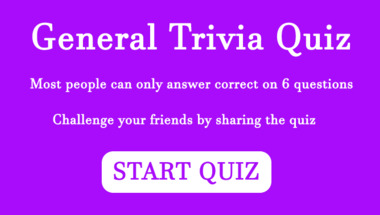 Entertaining Quiz
Try this quiz about entertainment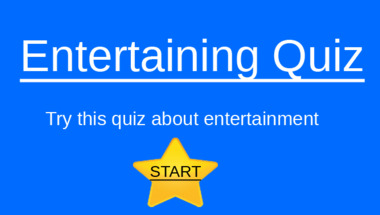 Technology Quiz
Can you get more than 5 correct in this quiz?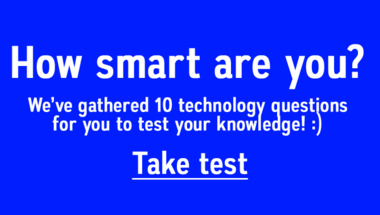 General Trivia For Geniuses
Dont be sad if you get 4 answers correct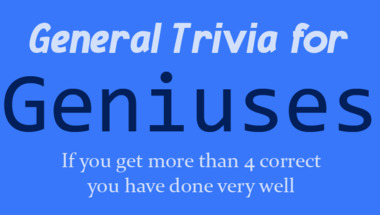 Genius Quiz
Dont expect to get more then 3 correct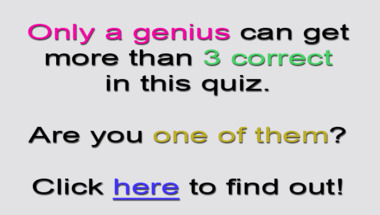 History quiz
You know you want to try this quiz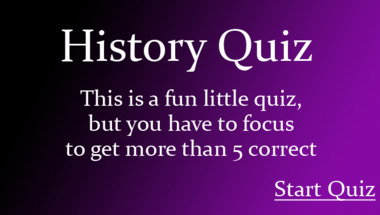 Try this crazy quiz
Share it if you get more then 5 right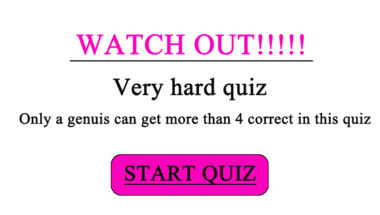 Explorers of the world quiz
Did you pay attension in school?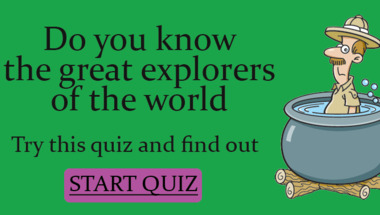 Do you have a bright mind?
Watch out! Hard general trivia quiz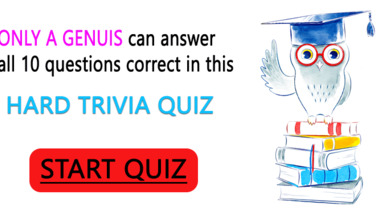 World Geography Quiz
How many correct will you get?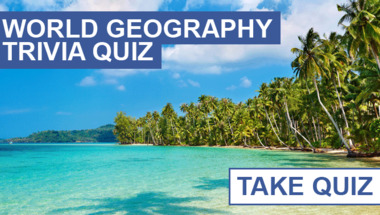 Our fun games