SUBSCRIBE TO OUR BRAND NEW
YOUTUBE CHANNEL
Trivia Challenge. Can you score 6/10?
Question 1 of 10
Which of these British actors owns an Aston Martin Vanquish?
Question 2 of 10
Where in the United States of America would you find the baseball team the 'Braves'?
Question 3 of 10
On what is 'Survivor' the Reality TV show format based?
Question 4 of 10
Vince McMahon is famous for owning which entertainment franchise?
Question 5 of 10
Bruce Jenner, who stood in for Erik Estrada in 'Chips', was a champion in which sport?
Question 6 of 10
Which soul legend died in August 2018?
Question 7 of 10
What was the name of the Soviet passenger liner sank in the Black Sea?
Question 8 of 10
The Cubist painter Frantisek Kupka had what nationality?
Question 9 of 10
Which of these was a precursor to 3G Internet access?
Question 10 of 10
The 205 and 206 are models from which manufacturer?

SUBSCRIBE TO OUR BRAND NEW
YOUTUBE CHANNEL
General trivia - How good are
Share this fun quiz with your friends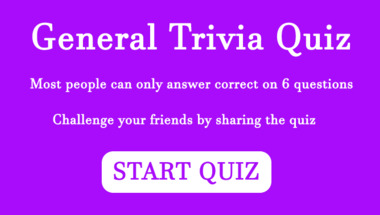 Animal quiz
What do you know about pets?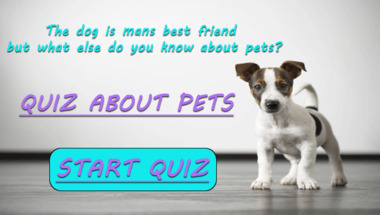 General Trivia Quiz
What do you know?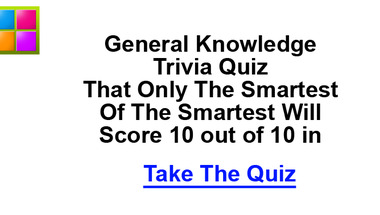 Genius Quiz
Dont expect to get more then 3 correct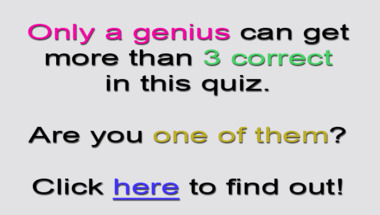 Who is the best at general tri
Give these 10 questions a go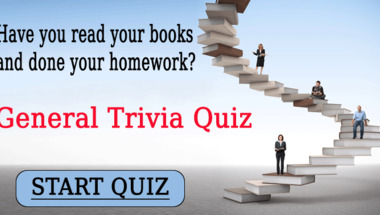 Tricky Trivia Quiz
10 almost impossible questions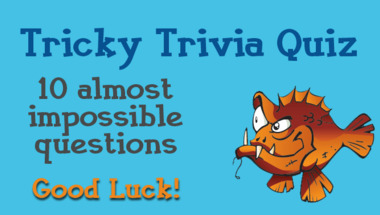 Entertaining Quiz
Try this quiz about entertainment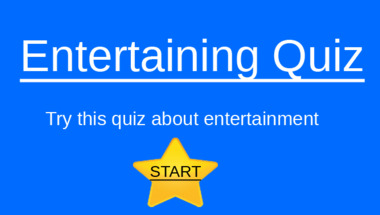 History quiz
You know you want to try this quiz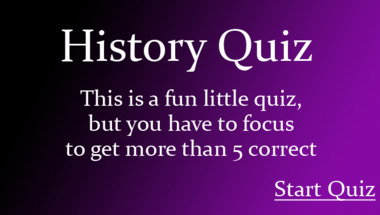 Explorers of the world quiz
Did you pay attension in school?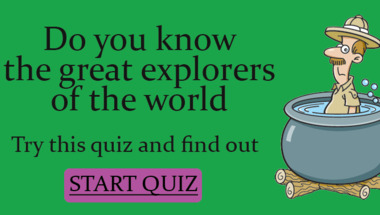 General Trivia For Geniuses
Dont be sad if you get 4 answers correct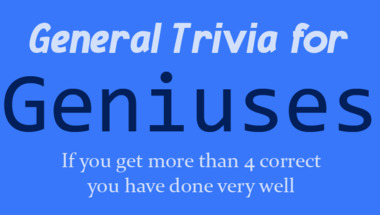 World Geography Quiz
How many correct will you get?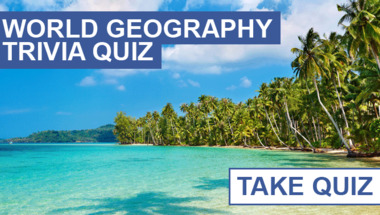 Technology Quiz
Can you get more than 5 correct in this quiz?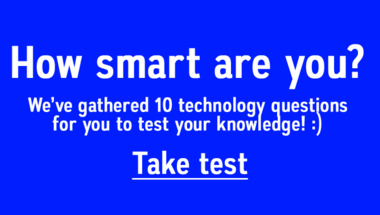 Try this crazy quiz
Share it if you get more then 5 right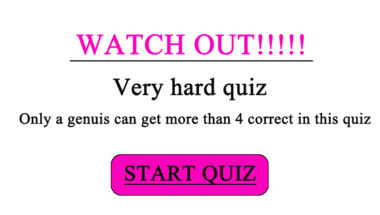 General Trivia Quiz
How smart are you?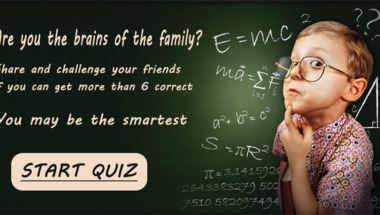 Do you have a bright mind?
Watch out! Hard general trivia quiz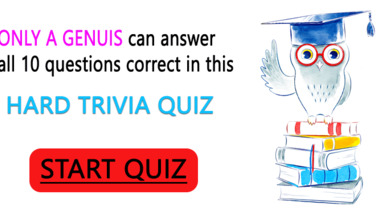 Our fun games