SUBSCRIBE TO OUR BRAND NEW
YOUTUBE CHANNEL
Mixed Knowledge Quiz
Question 1 of 10
Which of these is an item of summer clothing?
Question 2 of 10
Which of these cities is on the Mississippi River?
Question 3 of 10
If you're going to San Francisco, be sure to wear what in your hair?
Question 4 of 10
Old Faithful is a major landmark in Yellowstone National Park. What is it?
Question 5 of 10
Where was Gene Pitney 24 hours from?
Question 6 of 10
On a compass, which direction lies between North and West?
Question 7 of 10
What Bruce Willis action movie takes place on Christmas eve?
Question 8 of 10
What was the name of the fictional town in "Little House on the Prairie"?
Question 9 of 10
What is 3/4 written as a percent?
Question 10 of 10
Which sentence is written correctly?

SUBSCRIBE TO OUR BRAND NEW
YOUTUBE CHANNEL
General Trivia Quiz
What do you know?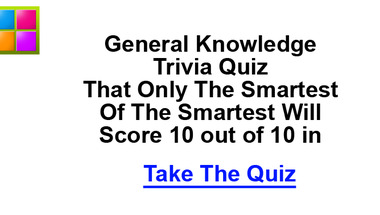 Who is the best at general tri
Give these 10 questions a go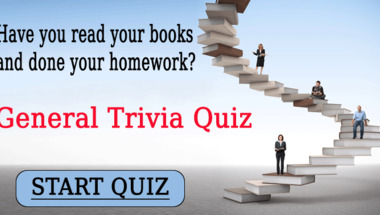 Animal quiz
What do you know about pets?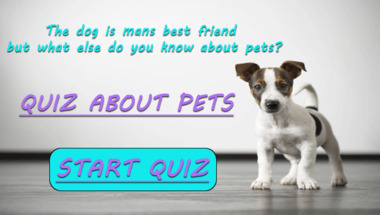 General Trivia Quiz
How smart are you?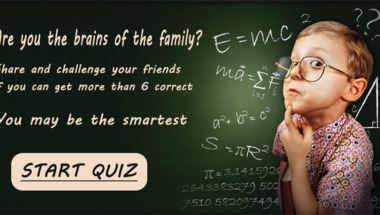 General trivia - How good are
Share this fun quiz with your friends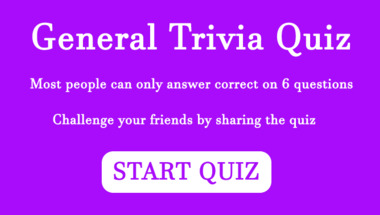 Entertaining Quiz
Try this quiz about entertainment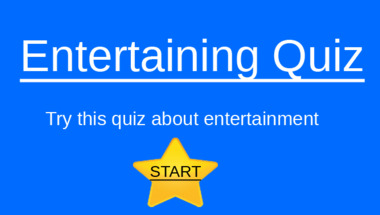 Genius Quiz
Dont expect to get more then 3 correct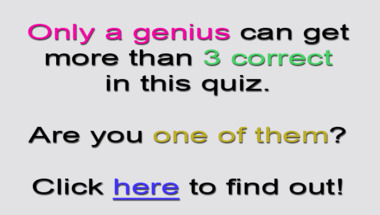 Tricky Trivia Quiz
10 almost impossible questions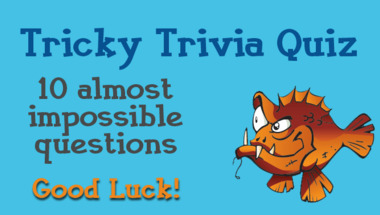 Technology Quiz
Can you get more than 5 correct in this quiz?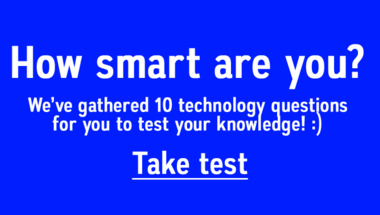 General Trivia For Geniuses
Dont be sad if you get 4 answers correct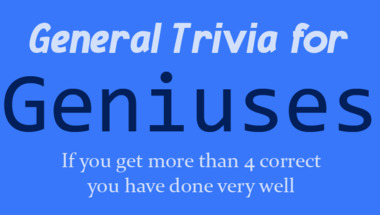 Try this crazy quiz
Share it if you get more then 5 right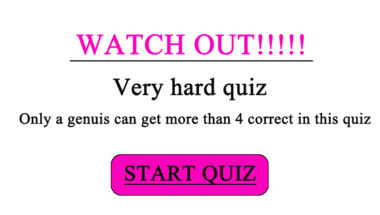 History quiz
You know you want to try this quiz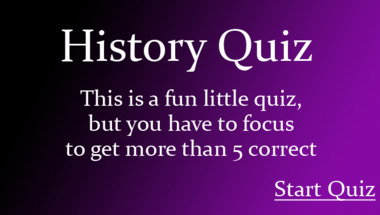 Explorers of the world quiz
Did you pay attension in school?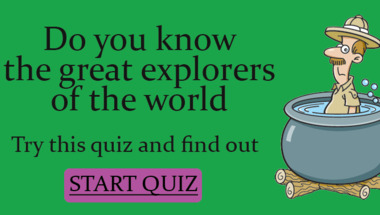 Do you have a bright mind?
Watch out! Hard general trivia quiz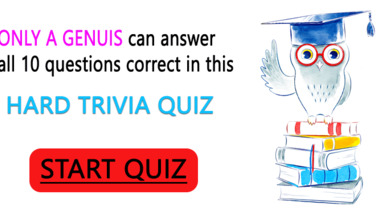 World Geography Quiz
How many correct will you get?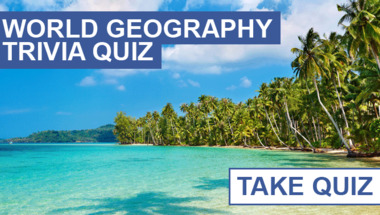 Our fun games